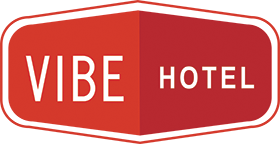 Hollywood
West Hollywood
Big Savings and Discounts, Book Now!

Private rooms available up to 28 days.
Please call for details, 323-469-2500 Hollywood, 323-655-2007 West Hollywood.
We hope that you and your family remain safe during this difficult time. The health and safety of our guests and staff are our highest priorities. We are closely monitoring the situation regarding Coronavirus (COVID-19), and we are carefully following CDC recommendations including social distancing. Thank You.
Vibe Hotels are cool and affordable, with two great locations in Hollywood and West Hollywood.
Fun hotels with hip common spaces and clean, well designed rooms. Low priced accommodations centrally located in Los Angeles with funky retro decor. You'll be blocks away from all the action at both our locations in Hollywood and West Hollywood. Park near your room and walk to all the hot spots. Be close to the cool stuff and meet other fun travelers.